MONARCH TRAIL is a superb prog band that currently ranks among my favourite newer Canadian outfits. Three years ago, these chaps pleasantly surprised with their debut CD 'Skye', on which they trod some really exciting musical paths. Thereafter, I had great expectations for the successor. In Summer of 2017, Monarch Trail unveil a new studio album 'Sand', and it can not disappoint. Absolutely spot on!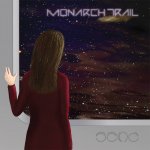 So, if you are curious to listen to the whole thing, here's a link.
http://progstreaming.nl/pages/play-album.php?activeAlbum=2017-08-06-06+-+Monarch+Trail+-+Sand
My additional comment will follow later.