Member
Staff member
Sr. Regulator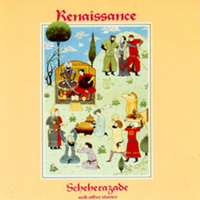 Category: Progressive rock
Track listings

1. Trip To The Fair (10:48)
2. The Vultures Fly High (3:07)
3. Ocean Gypsy (7:05)
4. Song Of Scheherazade: (24:52)
a) Fanfare (2:37)
b) The betrayal (4:55)
c) The sultan (2:46)
d) Love theme (2:29)
e) The young prince and princess as told by Scheherazade (4:04)
f) Festival preparations (1:07)
g) Fugue for the sultan (2:12)
h) The festival (2:12)
i) Finale (2:30)
Total Time: 45:52
CD: HTD Recordds CD 59 (UK 1996)
CD: Repertoire Records REP 4490-WY (Ger 1994)
A masterpiece which deserves to be far more widely known than it is (although I was born in 1957, I only heard the album for the first time in 2005).
Trip to the fair
sets the scene, with female lead singer Annie Haslam delivering as usual a great performance. A deceptively simple subject, with a little bit of fair type music woven in very delicately. The second track (
The vultures fly high
) is in stark contrast, very uptempo, and would have made a great high quality hit single in a different universe. The third track (
Ocean Gipsy
) is simply beautiful, with haunting piano passages, and melancholy singing. The
Scheherazade suite
is perhaps overambitious, and definitely needs repeated listening to get into - I'd suggest at least five times. But what a wealth of prog delights lies waiting for those who have the patience to do so. It would have been tempting to use many of the beautiful Rimsky-Korsakov Scheherazade themes in a suite like this, but as far as I could hear, Renaissance limit themselves to a single short cite. All in all, an exquisite album, one of the absolute jewels of prog rock. Six stars.
Review first published under my other web name Dragon Phoenix at Progarchives.