Administrator
Staff member
ADMINISTRATOR
Regulator
Efter at have arbejdet på værket i næsten 6 år bliver de sidste satser af suiten »Cantabile«, bestående af 3 symfoniske digte, uropført ved en koncert den 10. juni, 2009, kl. 19:30 i det nye DR Koncerthus.
Køb Billetter / klik her (Billetnet)
Det første digt -
»Souffle le vent«
- blev uropført i 2004, men nu er hele værket endelig klar. Det har været en hård og meget vanskelig proces for mig, men jeg er overordentlig glad for resultatet og kan ikke vente med at præsentere de to nye symfoniske digte den 10. juni!
Uropførelsen finder sted ved en galla-koncert i anledning af H.K.H. Prinsgemalens 75-års fødeselsdag, og de medvirkende er; DR SymfoniOrkestret (tidl. Radiosymfoniorkestret) og DR Koncertkoret (tidl. Radiokoret), under ledelse af chefdirigent Thomas Dausgaard, med Ina Kringlbotn (sopran), Erland Tyrmi (baryton), og jeg selv (klaver) som solister.
Koncerten bliver sendt på DR P2 torsdag den 11. kl. 19:00, og DR1 TV søndag den 14, kl. 19:00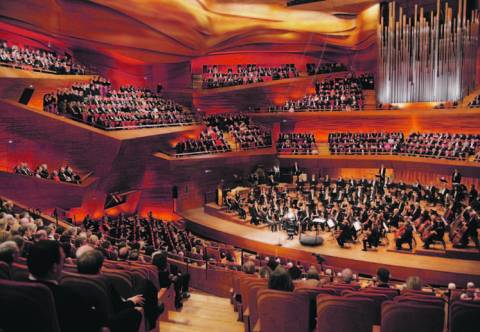 DR SymfoniOrkestret i DR Koncerthuset