Administrator
Staff member
ADMINISTRATOR
Regulator
On May 4th, 2004, The Cecilia Choir (Cæciliekoret) performed a concert in Gentofte Cathedral, Copenhagen, Denmark. I was asked to record the concert and I'm happy to announce that several of the works from the the live concert recording can be downloaded here as high-quality MP3 files:
Cæciliekoret (The Cecilia Choir)
Conductor: Gunnar Svensson
PROGRAMME (Click on the links below to download):
1.
Easter Sequence (Gregorian)
• 2.1 MB mp3
2.
Gloria from "Missa Papae Marcelli" (G. P. Palestrina)
• 5.9 MB mp3
3. Kyrie and Gloria from "Messe Solonnelle" (Jean Langlais) *
4.
Hymn: Min Jesus Lad Mit Hjerte Få (Carl Nielsen)
• 2.0 MB mp3
5. Sommersalme / Summer Hymn (Waldemar Åhlén)
6.
Warum ist das Licht gegeben dem Mühseligen (Johannes Brahms)
• 9.2 MB mp3
7. Phønix (Frederik Magle) *
(to download and listen to "Phønix" click on this link)
7. Den Lyse Nat (Bjørn Hjelmborg)
8. Fred Hviler Over Land Og By (Niels La Cour)
9.
Natten Er Så Stille (C. E. F. Weyse)
• 1.2 MB mp3
10. Dona nobis pacem (Anonymous)
(* = Klaus Jerndorff, organ)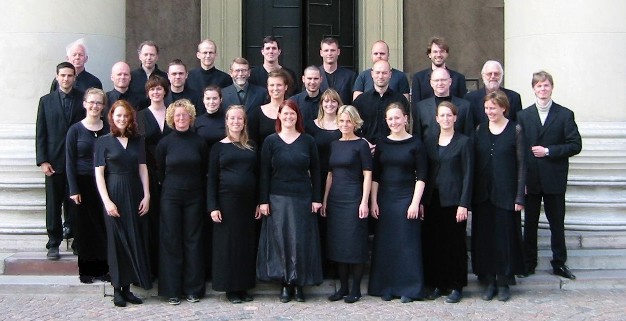 Copyright notice: The recordings of music available on this page are copyright © Cæciliekoret and Frederik Magle and may not be altered or redistributed in any way without express permission. You are allowed to link freely to this page. You are not allowed to link directly to the MP3 files (hotlinking) without clearly stating the copyright and linking to this page as well. The music has been made available for free download from this site with the consent of the copyright holders and in accordance with Danish and international copyright law.