Administrator
Staff member
ADMINISTRATOR
Regulator
Update - Thursday, February 14th, 2008:
Besides the free download (see below) you can now buy and download »Far Away« in the highest possible MP3 quality: 320 kbps for just 0.99€. The current lower quality free version will remain available, but the
true
"CD quality" 320k HD version is a must have for anyone who likes »Far Away« and enjoys great sound quality
Not only is this version encoded with a much higher bit-rate (320 vs 128 kbps) but it has also been re-mixed and re-recorded with greater dynamics and clarity so what you hear is exactly as it sounds in my studio when I composed »Far Away«.

Click here to buy the High-Quality version of »Far Away«
Note to Mac-users: The MP3 download is 100% compatible with Macs and iPods! The only incompatibility on the music store is the 30-second samples, which currently does not work on a Mac. Instead I recommend you download the free version as a "sample".
You can also
buy »Far Away« on iTunes
(in 256kbps AAC, which is almost the same quality as the 320kbps MP3)
[YOUTUBE]YB9v02TESOU[/YOUTUBE]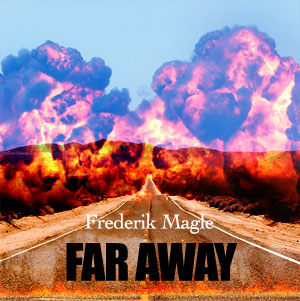 (click on the cover to view a larger version)
---
October 22nd, 2003.
I just finished revising a piece I composed about 6 months ago. The sound and arrangement/orchestrations has been improved, and now I have decided to post the music here exclusively for free download!
The piece is called
»Far Away«
. It's highly inspired by drama/action/sci-fi "film-scores" and composed and recorded 100% in my own studio using mostly electronic instruments (but also some "acoustic" instruments such as an "Irish Pennywhistle").
I hope you enjoy this music, and as always, comments are most welcomed!
Click here to download »Far Away« (Free version)
(6.0 MB, 128 kbps MP3 - 6:35 min.)
Disclaimer: Frederik Magle owns all rights to the music and any commercial use of it! You have the right to play, download and store a copy on your hard disk/MP3 player and/or burn CDs for private and strictly personal use (In accordence with your national and/or regional laws)
Last edited: