Administrator
Staff member
ADMINISTRATOR
Regulator
New romantic music for piano composed and performed by Frederik Magle. Sunset - A love song for piano with a touch of melancholy.
Today I'm releasing a gentle romantic piano piece which I call »Sunset« worldwide. I composed »Sunset« some years ago and right away I knew I wanted to publish it to a wide audience, but the right occasion didn't show up - until now...
I have carefully reworked it, recorded a brand new version, and am releasing it here in the highest possible audio quality. Enjoy!
UPDATE, February 2023: "Sunset for piano" Sheet music is now available as PDF download!


Click here to buy the »Sunset« for piano sheet music.
(secure payment with all major credit cards and automatic currency conversion)
Listen to
Sunset on YouTube
:
or
Click here to download a sample of »Sunset« (MP3)
(1:02 min., 1.2MB, 160kbps MP3)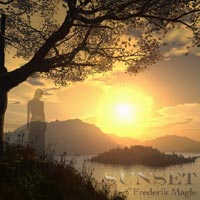 (click on the cover to view a larger version)
Best regards
Frederik
Last edited: