This page is no longer updated!

For the latest news and updates please visit Frederik Magle's Blog.
(Click on the dates to the left of the text for more information, downloads, etc.)


09/08/2012
Frederik Magle will premiere his newest composition "Alive - Anthem for the pregnant woman" at the 22nd World Congress of the International Society of Ultrasound in Obstetrics and Gynecology (ISUOG), on September 9th at Bella Center in Copenhagen. The work, which is a crossover between classical music and "popular music", has been commissioned by ISUOG and will be performed live by the singer Julie Lindell and Frederik Magle on piano.


New photos of Frederik Magle conducting and playing pipe organ live: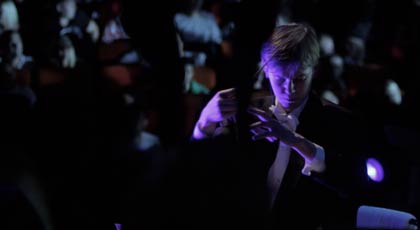 More photos
Frederik Magle has composed and arranged music for symphony orchestra on the Danish hip-hop group Suspekt's album "Elektra", which will be released on September 12th. The music was recorded in Prague in May 2011:
04/05/2011
Frederik Magle is guest pianist on Dodo Gad's new bossa nova album based on Benny Andersen's "Svante's Songs"; Dodo Benny Bossa.
New video slideshow with "Towards Truth" from "Like a Flame" now on YouTube


Frederik Magle's new double-album "Like a Flame" has been released on the Swedish record label Proprius Music.

New pictures shot by Michel Winckler-Krog and Marius Budu. (Useless but fun fact: The below photo has not been photoshopped. The photographers had Frederik Magle jump from a 15-feet dirt pile upwards 20 times to get the right shot...)


Frederik Magle has composed the music for a new Spanish short-film called Gangstas.

New essay by Frederik magle about the pipe organ in Jørlunde church.

Listen to two excerpts from Frederik Magle's upcoming CD, recorded on the organ in Jørlunde church: »Like a Flame« and »Origin«.
Visit Frederik Magle's new Fan Page on Facebook.

On November 8th, Frederik Magle will give the first inauguration concert on the new 24-stop pipe organ in Jørlunde church. Frederik Magle has created the tonal design of the instrument. Read more about the instrument and its history here and on Frederik Magle's blog.

Download and listen to free mp3 excerpts from the symphonic suite »Cantabile«.

On June 10th, 2009, the first performance of Frederik Magle's to date largest work, the symphonic poem/suite »Cantabile«, will take place at a gala concert in the Copenhagen Concert Hall with the Danish National Symphony Orchestra (Click here for more info and tickets).

08/30/2008
Frederik Magle gave a half-hour guest performance on solo piano at a concert with opera singer Tim Pitman inside the ruins of the historical Glastonbury Abbey, England.

New online music store launched with the exclusive release of two new works; »Sunset« and »Polyphony« and a new high-definition version of »Far Away«

New album and online music store coming soon! Read more...

04/11/2007
New web design by Pollux Chung.

New photos of Frederik Magle, taken by the photographer and graphics artist Michel Winckler-Krog.


12/07/2006
Several of Frederik Magle's albums can now be downloaded from the iTunes Music Store (Europe and Australia), 7digital (Great Britain & internationally) - as well as stores in France, Germany, The Netherlands, Finland, Denmark, Taiwan, Korea (Yahoo), and other places. (the linked music stores are only the top-picks from search engines).

05/11/2006
RSS Feed showing the latest posts from Magle International Music Forums added (Requires a RSS capable browser or feed reader - alternatively see today's posts using the forum's search engine).

Visit Frederik Magle's new »Blog« where you can follow the work of a modern classical music composer.

»The Hope« released on album with the Royal Naval Band. New high quality (free) MP3 download available as well!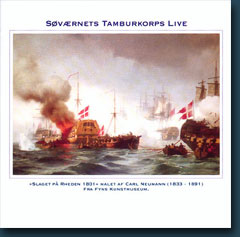 Frederik Magle is guest on a new CD by the composer/saxophonist John Tchicai


Added a new complete site map and an extensive search function.

[Update: New and larger high-quality MP3 excerpt available!]
Hear an excerpt from the world premiere performance of Frederik Magle's latest symphonic work, performed by the Danish National Symphony Orchestra.

ROYAL GALA CONCERT on June 10th, 2004!!


Follow the creation and preparations for the world premiere performance of a new major symphonic work, first hand! Click on the link (the date) to view the Progress Log!

Two pieces for solo piano available as free download to members of MIMF.dk
Visit the NEWS ARCHIVE 1999-2003