Dear community,
I would like to introduce here a new prog band I am a part of.
I would be delighted if some of you could find a couple of minutes to visit our MySpace profile and to listen to the samples placed there:
www.myspace/dorianopera
Here shortly: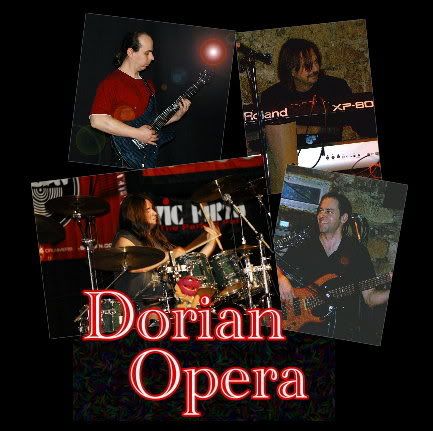 Dorian Opera was formed in May, 2007.Oliver Weislogel ( guitar ), Joe Eisenburger ( bass, vocals ) and Andrew Roussak ( keyboards, back vocals ) had already played together in a cover band called Black Forest Project ( Baden- Wuerttemberg, South Germany ). As the professional full-time musicians, they had the greater ambitions as only playing covers - the compositions for the upcoming album were mostly already written. The new band was completed as a top drummer Harry Reischmann had joined the formation.
On this profile
, you can listen to the samples of the coming CD, the release of which is planned on April, 2008.