Administrator
Staff member
ADMINISTRATOR
Regulator
Update, July 2009: mp3 excerpts from the »Cortège & Danse Macabre« and »Carillon« are now available as free downloads here (page also contains more in-depth info about the music as well as the full text from the poems)
.
For almost six years I have been working on completing my symphonic suite
»Cantabile«
, of which the first movement, »Souffle le vent«, was given its premiere performance in 2004. It's been a long and difficult process for me, but finally I can now announce the first performance of the remaining movements of this large work.
On June 10th, 2009 (at 19:30 / 7:30 pm) the first performance of the second and third movements of the "Cantabile" - a symphonic suite in three movements, each based on a poem by H.R.H. Prince Henrik,
the Prince Consort
of Denmark - will take place at a concert in the newly build Copenhagen Concert Hall (
DR Koncerthuset
).
The concert is a gala concert and the official celebration of the Prince Consort's 75th birthday. The 500 invited guests will include the official Denmark (such as the government, etc.). However, there will also be public access, and tickets can be bought here:
Danish National Symphony Orchestra
and Chorus conducted by Thomas Dausgaard. And the soloists are Ina Kringlbotn, soprano, and Erland Tyrmi, baritone. The third movement »Finale« also contains a semi-soloistic piano part, which I will play myself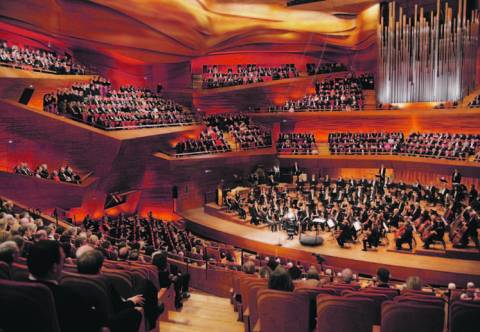 The Copenhagen Concert Hall (DR Koncerthuset) and the
Danish National Symphony Orchestra (DR SymfoniOrkestret)
The orchestration of the full piece calls for the following instruments:
3 flutes,
2 oboes (2nd: English Horn)
3 Clarinets
1 Bass Clarinet
2 Bassoons
1 Contra-Bassoon

4 Horns
3 Trumpets
3 Trombones
1 Contrabass Tuba

Timpani
3 Percussionists

Harp
Piano
Pipe Organ

Soprano Soloist
Bass-Baritone Soloist
Mixed Choir/Chorus (S,S,A,A,T,T,B,B)

Strings
​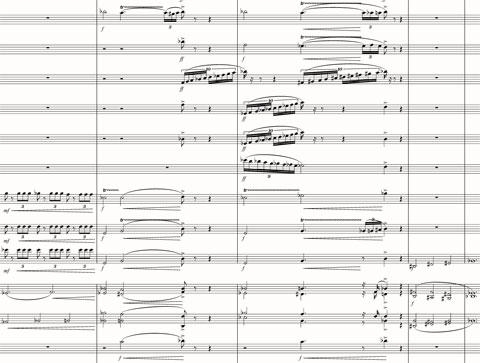 a detail of the second movement
The concert will be recorded for radio and television and broadcast on DR television on the following Sunday (the 14th).
I will update with more information along the way, but I can tell you that I personally consider this music some of my best work - if not
the
best - I have ever done and I'm very excited to present it to the public.
Kind regards,
Frederik